What is XYWAV
XYWAV is thought to work during sleep to help with symptoms of cataplexy and excessive daytime sleepiness (EDS) during the day*
*The exact way XYWAV works for the treatment of cataplexy and EDS in patients with narcolepsy is unknown.
XYWAV helps treat 2 common symptoms of narcolepsy
XYWAV is approved by the FDA to treat cataplexy and/or EDS in people ages 7 years and older with narcolepsy. In a clinical study, adults who took XYWAV but then switched to a placebo had worse EDS and more cataplexy attacks.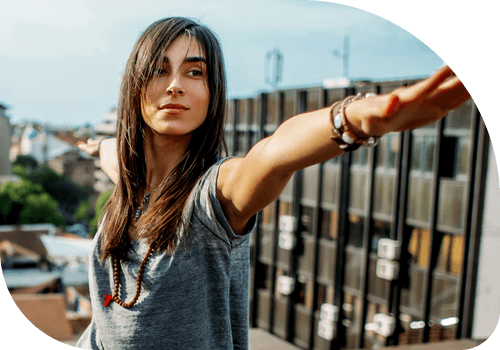 Unlike other medications taken during the day, XYWAV is taken at night
Why we developed XYWAV
Jazz Pharmaceuticals originally introduced XYREM® (sodium oxybate) oral solution in 2002, which is indicated for treating cataplexy and excessive daytime sleepiness (EDS) in people 7 years of age or older with narcolepsy. XYREM contains ~1640 mg of sodium per day at the maximum recommended nightly adult dosage (9 g/night).
XYWAV, with 131 mg of sodium per maximum recommended total nightly dose for adults (9 g/night), was developed to provide a lower-sodium oxybate treatment option.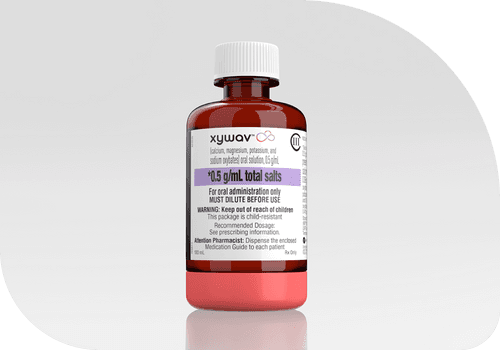 Each 9 g dose of XYWAV contains the following mineral content:
| Mineral | Mineral Content (mg) |
| --- | --- |
| Calcium | 687 |
| Magnesium | 182 |
| Potassium | 642 |
| Sodium | 131 |
XYWAV also contains the inactive ingredients of sucralose and purified water.